Herbsense
Peppermint Essential Oil For Hair Regrowth, Skin, Face, Cold, Congestion, Steam Inhaler, Diffuser Oil. 100% Natural, Undiluted, Pure & Therapeutic Grade Essential Oil.- 15ML
Peppermint Essential Oil For Hair Regrowth, Skin, Face, Cold, Congestion, Steam Inhaler, Diffuser Oil. 100% Natural, Undiluted, Pure & Therapeutic Grade Essential Oil.- 15ML
Regular price
Rs. 400.00
Sale price
Rs. 350.00
Unit price
per
Sale
Sold out
Pure Peppermint Oil - Go natural with one of the best aromatherapy essential oils for humidifiers and DIY projects like mint essential oils for soap making with refreshing winter essential oils
Essential Peppermint Oil for Hair - Try our pure essential oils for hair care like this mint oil for a cleansing dry scalp oil for build-up to help minimize the appearance of flakes and dull hair
Aromatic Essential Oils for Diffuser - Breathe in the benefits of aromatherapy oils for diffuser machines with our natural essential oil peppermint essential oil great for promoting overall wellness
Essential Oils for Skin Use - Cleanse and clarify your skin for more radiant glowing skin great for skin care DIY beauty products and dry scalp care best paired with one of our many carrier oils
For Oral Care Add a drop or two to your toothpaste to keep foul breath at bay and also fight cavities.
For Skin Care Add a few drops daily to any Herbsense Carrier oil and apply to the affected area.
Share
Ingredients

Pure Peppermint Essential Oil
View full details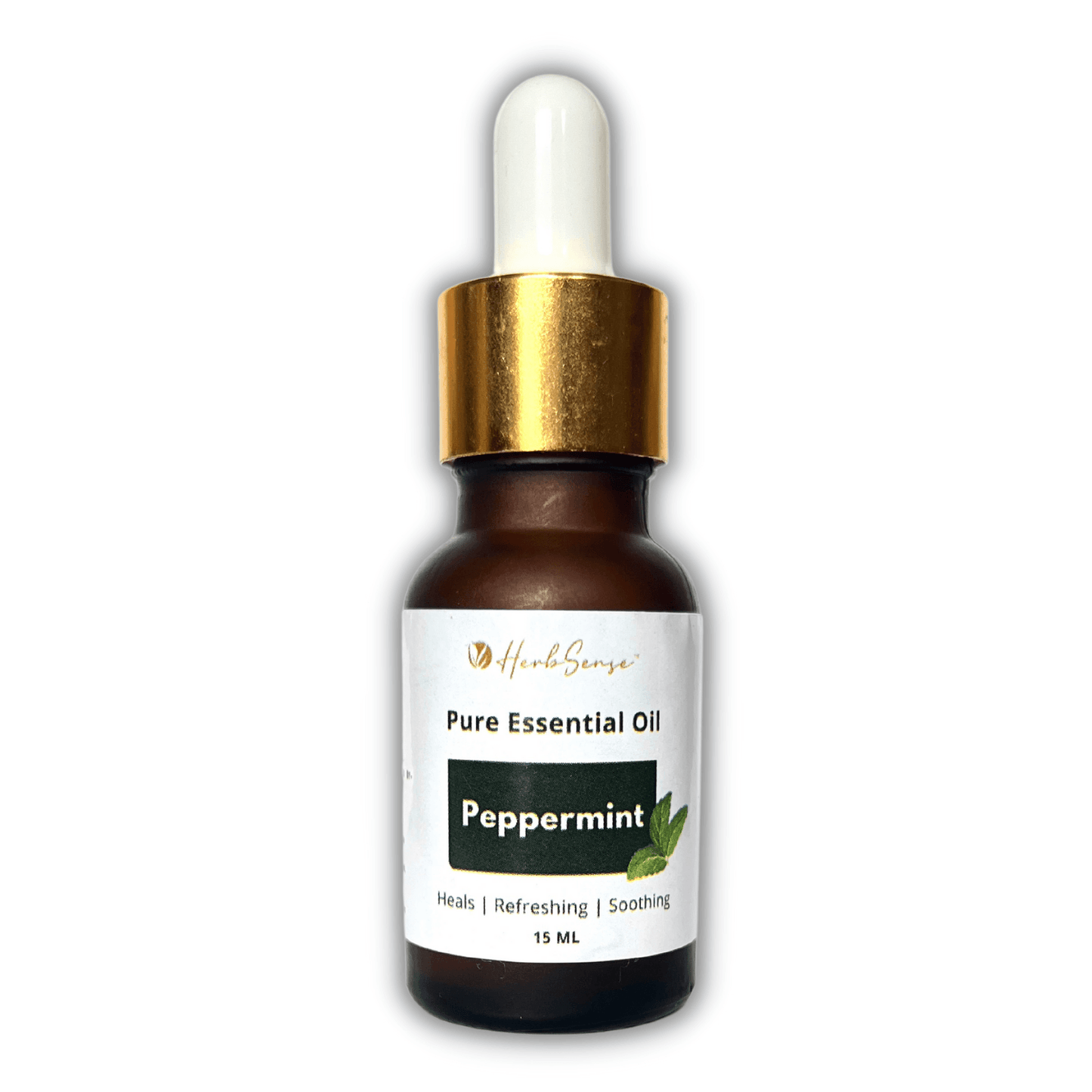 Your Healthiest Skin Care Starts Here
Our mission is to provide high quality products that are not tested on animals and are completely safe for the environment.- Viral Jain ,Founder.